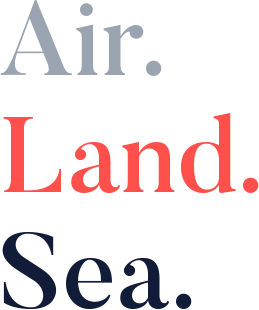 Expertly curated cruise holiday packages with incredible value. Uncover unique itineraries across the world featuring leading cruise line partners, major hotel chains, airlines and transfer companies.
Did you know:
Other departure dates may be available. Please enquire with reservations for departure dates and pricing which is on a request basis.
Packages may be altered to suit the needs of your clients. Please discuss your clients requirements with our reservations staff, who can tailor these itineraries upon request.
Please note that a range of great wholesale fares will be available very soon!
Cruise Package Holidays
clear all
Cruise Only
Ancient Adriatic with Oceania Cruises
Admire the differences and remarkable bonds between the destinations on this unique sojourn to the ancient ruins of Greece, the Dalmatian Coast of Croatia and the bazaars of Turkey, crowned with an overnight stay in hypnotic Istanbul.
Cruise Only
Scandinavia &Baltic Allure with Oceania Cruises
Explore the best of the Baltic and Scandinavia on this voyage along the culture-laden shores of the region's most storied seas. Each new day, centuries of fascinating history come to life alongside contemporary creativity and cutting-edge design.
Cruise Only
Mediterranean Visions with Oceania Cruises
Spend 14 days exploring the best of the Iberian and Italian peninsulas on a voyage that hits all the high notes with visits to charismatic favourites, such as Seville and Provence, as well as boutique ports, such as the exclusive enclave of Capri and the unsung star of Messina.
Cruise Only
Holy Land Hallmarks with Oceania
Onboard Oceania Cruises new ship Vista, elevate your explorations with the stirring sights of spirited Turkey, luminous Greece, hallowed Israel and divine Italy, with overnights in both Istanbul and Jerusalem to discover landmarks of holy significance to Judaism, Islam and Christianity.
Cruise Only
Alaska & California Treasures with Oceania Cruises
From the rugged beauty of Alaska to the gorgeous waters of Baja California, this voyage offers a front-row seat to the ever-changing scenery as you sail along America's great Pacific coastline, plus Hubbard Glacier and overnight in San Francisco.
Cruise Only
Best of Norway & Scotland with Oceania Cruises
Set sail on a sweeping journey that explores Norway's wonders and Scotland's treasures in droves. Your days will be filled with everything from fjords, Viking heritage and lively Nordic culture to medieval architecture and mystical Scottish islands.