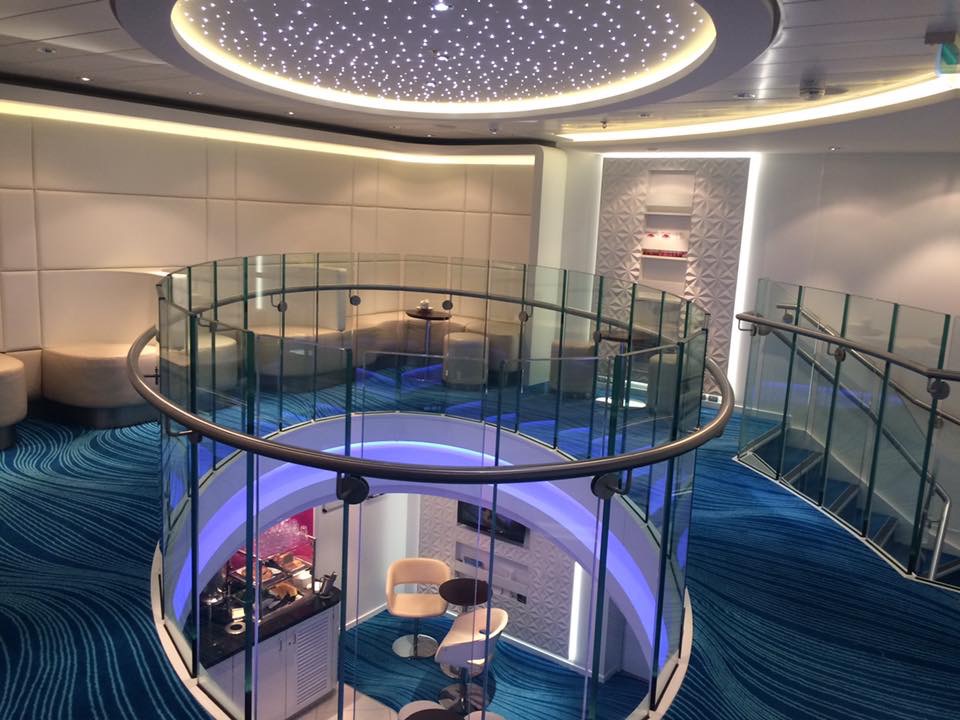 NORWEGIAN CRUISE LINE
Ship: Breakaway
Cruise: 8 days/7 Nights
Destination: Bahamas/Florida
Itinerary: New York/Florida/Grand Stirrup Cay/Nassau/New York
Date: October 2017
Cabin: Solo Cabin
Top 10 Tips;
Make sure you are on the top deck at sailaway out of NYC……breathtakingly beautiful cruising past the Statue of Liberty with the USA National Athem playing then Alicia Keys "Empire State of Mind" with cocktails flowing – amazing experience.
Bahamas is tax free so for those that like designer items, shopping in Nassau is a MUST, luxury high end stores galore with some regular priced shops thrown in.
Don't be put off selling the solo cabins to clients, they are brilliant and the floor space is larger than if sharing in a twin cabin.
Norwegian also the Solo Cabins not just on Breakaway, but also, Escape, Gliss, Getaway, Bliss and Pride of America.
Solo Cabins have a separate shower and toilet along with the opportunity of interconnecting cabins; great for two friends travelling together having own rooms but still the luxury of cabin company.
The studio complex and cabins are layed out over deck 10 and 11 with the Studio Lounge main entrance and bar on deck 10 and deck 11 a lounge area.
Snacks are constantly fresh and restocked daily in the Lounge Area along with a cappaccino machine, free of charge.
The drinks were poured free flow! Cocktails were basically 90% alcohol topped up with mixer.  The wine glasses were huge and the bartenders would fill them to the top and every time it was the same, a half a bottle.  I would suggest if a drinks package is not included and unless your clients drink non stop from the time they wake up until they go to bed, no need to purchase the package, just pay as you go.  Wine was around USD$8 plus tax and as said, half a bottle filled their glasses!
Creative Cruising has a great partnership with NCL and the Studio Cabins along with all other cabin categories/cruises we can assist you with.
Why I enjoyed it;
Norwegian Cruise line were the first to introduce designated Solo Cabins.  As a woman travelling on her own I always felts safe……key tag required to obtain entrance to the studio complex then key tag again to gain entry into my cabin along with the solo lounge.
The ages ranged from around 25 to 75, with 84 pax to our own Cruise Director.
5Pm each night was Happy Hour in the designated Solo Lounge with our own designated bartender. where you could mingle and meet other solo travellers.  The Cruise Director would organise dinner reservations, shore excursions, activities etc for the following day and make sure you
Who would I recommend for